State-of-the-art CNC manufacturing technology at the highest level
We manufacture on state-of-the-art 5-axis machining centres and CNC lathes to ensure consistently precise and process-reliable production. Because the tightness of the ball valves is one of the most important criteria from the customer's point of view, the metallic sealing systems are produced in a fully automated lapping facility. This is because only 100% contact of the ball seat over the entire ball surface guarantees a leak-free sealing system. That is why we rely on proven suppliers with the highest experience for the coating of the ball as well as the ball seat.
Our product groups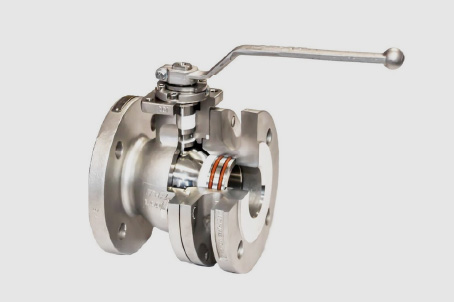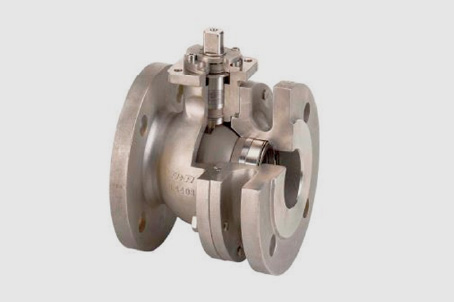 Metal-to-metal seated ball valves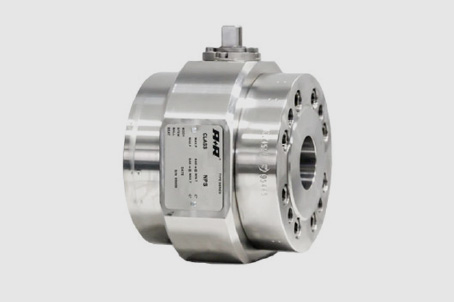 Actuators for ball valves
Quality that pays off for the customer
To ensure this high product quality on an ongoing basis, we carefully select our suppliers and source only high-quality material from Europe. Development, assembly and final inspection take place exclusively at our site in Bad Salzuflen.
Decisive for the success of our durable ball valves are the know-how and expertise of our employees, some of whom have been working for A+R Armaturen for decades. Designed to meet customer-specific requirements, A+R Armaturen ball valves guarantee maximum safety and availability – even under extreme operating conditions.
+49 (0) 5208-9102-0
Do you have questions about our products? We will be happy to help you personally.
Just give us a call or send us an e-mail:
Order today –
Delivery the next day (subject to availability)
With an extensive high-bay warehouse, we have a large inventory of standard ball valves. 95% of the parts are available in stock and are being delivered overnight. This enables us to meet our customers' delivery requirements at short notice. We can even assemble special sealing systems in the shortest possible time because we have a well-stocked warehouse of finished individual components. And due to the extensive machinery, we can quickly manufacture new components in case of emergency.
Your security: We ensure 100% output control
Our customers expect durable products from us for a high level of plant safety. That is why we have developed elaborate testing procedures that go far beyond the usual quality controls in the industry. Every ball valve that leaves our factory is subjected to 100% inspection by our experienced technical staff. We put every ball valve through its paces on our state-of-the-art high-pressure hydraulic test rigs and 3-phase pneumatic test rigs.
Our final inspection includes the following quality controls: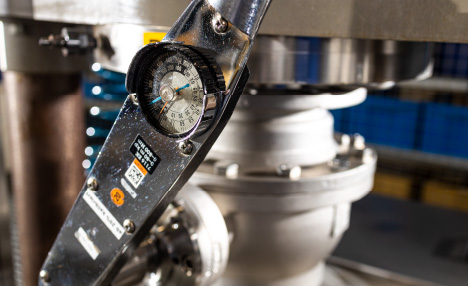 100% Torque testing
If the ball valve can be opened and closed with a defined torque, we know that all components are within the specified tolerances. Each ball valve receives a label with the serial number for 100% traceability.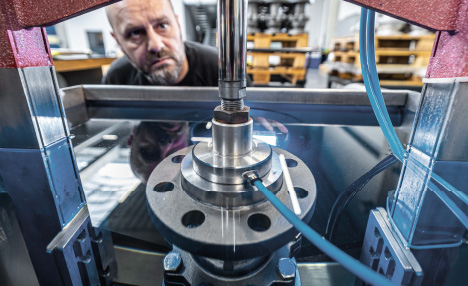 Leak test
Only a 100% sealing ball valve leaves our factory. For the test, we immerse the ball valve in a tank and pressurize it with the required pressure plus a safety reserve for about one minute – instead of the few seconds that International Standards require for this type of leak test. Despite the low reject rate of 1/1000, we inspect every single ball valve manufactured every day.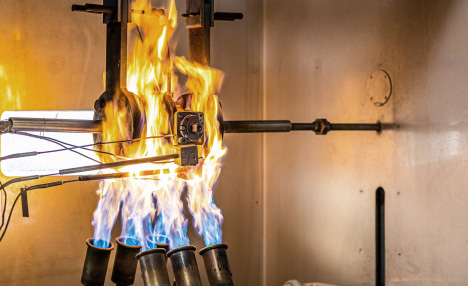 Other tests
For demanding applications, we can perform special testing on high-temperature test benches and/or with helium leak testers. Special tests, upon request, such as Fire-Safe testing are available.
In-house research laboratory ensures ongoing innovations
In our research laboratory, we are already working on ball valves for tomorrow's requirements and testing how our ball valves withstand aggressive media, extreme pressures and high temperatures or frequent switching operations.
In the temperature furnace we test up to which temperatures our ball valves work satisfactorily. Or tests with special liquids or gases which requires new body and/or sealing materials.
Customers come to us with new use cases. We have the know-how to test the real thing in the research lab and present the customer with a convincing solution.
Application Simulation & Product Development
We all know: Time does not stand still. The requirement profile for our ball valves is changing as new fields of application and demanding conditions such as higher pressures and temperatures, greater solid contamination, abrasion or aggressive materials are added. With our research laboratory, we can simulate and test such use cases in advance. In our research laboratory, we are already working on ball valves for tomorrow's requirements.